Flow nozzle
Engineered primary element for DP flow measurement of high velocity, non-viscous or erosive fluids
ISA 1932, long radius and Venturi nozzles
Standards: ISO 5167, ASME MFC-3M or ASME PTC 6
Only short inlet and outlet runs required
ISA 1932 nozzle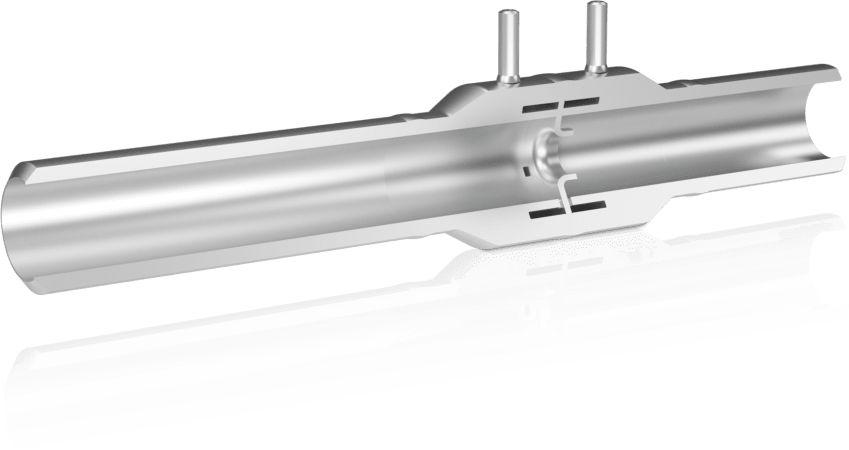 A flow nozzle is an engineered primary flow element for non-viscous and erosive fluids under high velocity and pressure, which would wear or damage orifice plates. Flow nozzles are either integrated into pre-assembled meter runs, designed to be mounted in between flanges or welded into the pipe. They require less straight upstream piping and incur lower permanent pressure loss in comparison to orifice plates. There are no sharp edges exposed to wear. A number of different flow nozzle types are available, e.g. a throat tap long radius ASME PTC 6 nozzle that is typically used for performance testing of steam turbines.
Product highlights
Typical uncalibrated uncertainty up to ±0.8% (ISA-1932 nozzle); Optional accredited wet calibration at operating Reynolds number for uncertainties up to ±0.2%
Typical pressure loss down to 5% of the generated DP (Venturi nozzle)
Materials: Carbon steel, stainless steel and special materials
With weld ends, flange connection or for mounting between two flanges within the bolt circle
With optional annular chamber and multiple pressure taps (redundancy)
Size: 2…24″ (60...630 mm) per standard, larger sizes upon request
Low maintenance and long life with low total cost of ownership (TCO)
Available as pre-assembled meter run with weld-in flow nozzle
Typical applications
Liquid, steam and gas applications with high flow rates
Applications with high accuracy requirements
Non-viscous and corrosive fluids
Applications with limited space where primary elements with standard inlet and outlet runs cannot be used
Product variants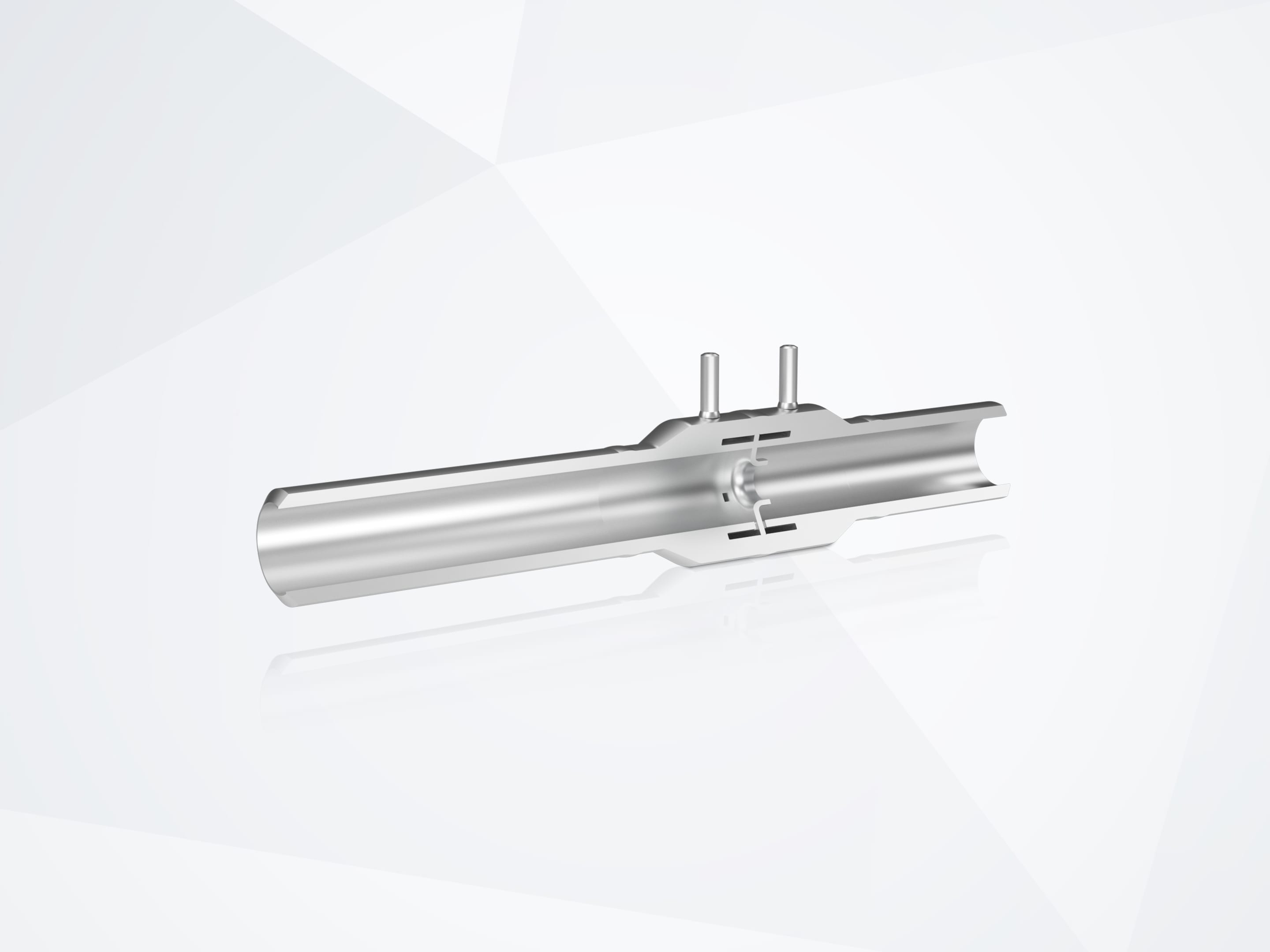 ISA 1932 nozzle
Flow nozzle with smooth centrical inlet to throat section with sharp outlet
Uncalibrated uncertainty: ±0.8…1.2%
Length depends on the Beta ratio
Can also be clamped between flanges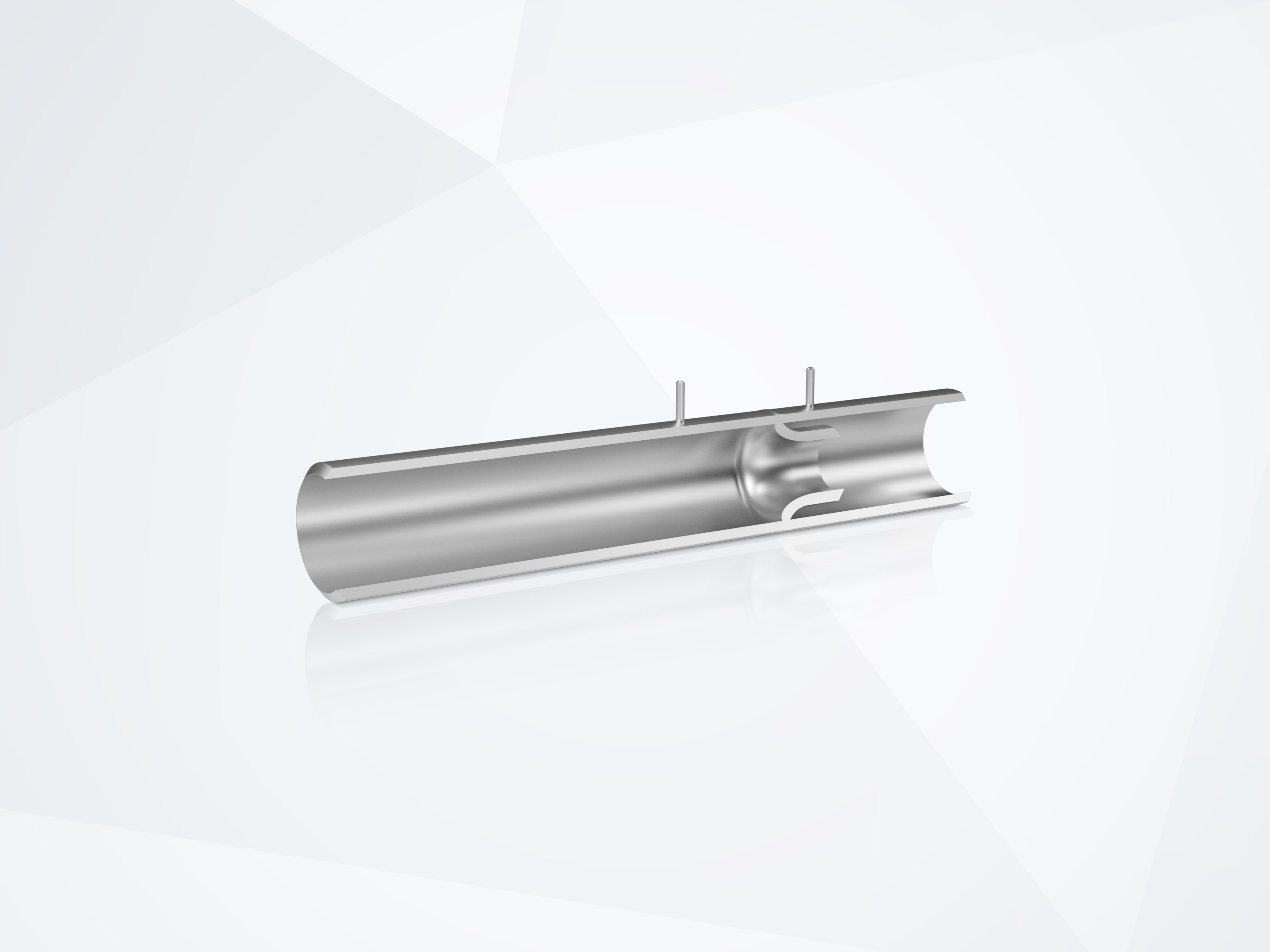 Long radius nozzle
Flow nozzle with smooth elliptical inlet to throat section with sharp outlet
Uncalibrated uncertainty: ±2%
Two types: High beta nozzle (0.25 ≤ β ≤ 0.8), low beta nozzle (0.20 ≤ β ≤ 0.5)
Available as a complete meter run with weld-in section
Venturi nozzle
Flow nozzle with a cylindrical throat and a divergent diffuser section
High accuracy and low residual pressure loss (uncalibrated uncertainty: ±1.2…1.74%)
Cost-effective design with truncated diffuser also available
Shorter upstream lengths than Venturi tubes
Related products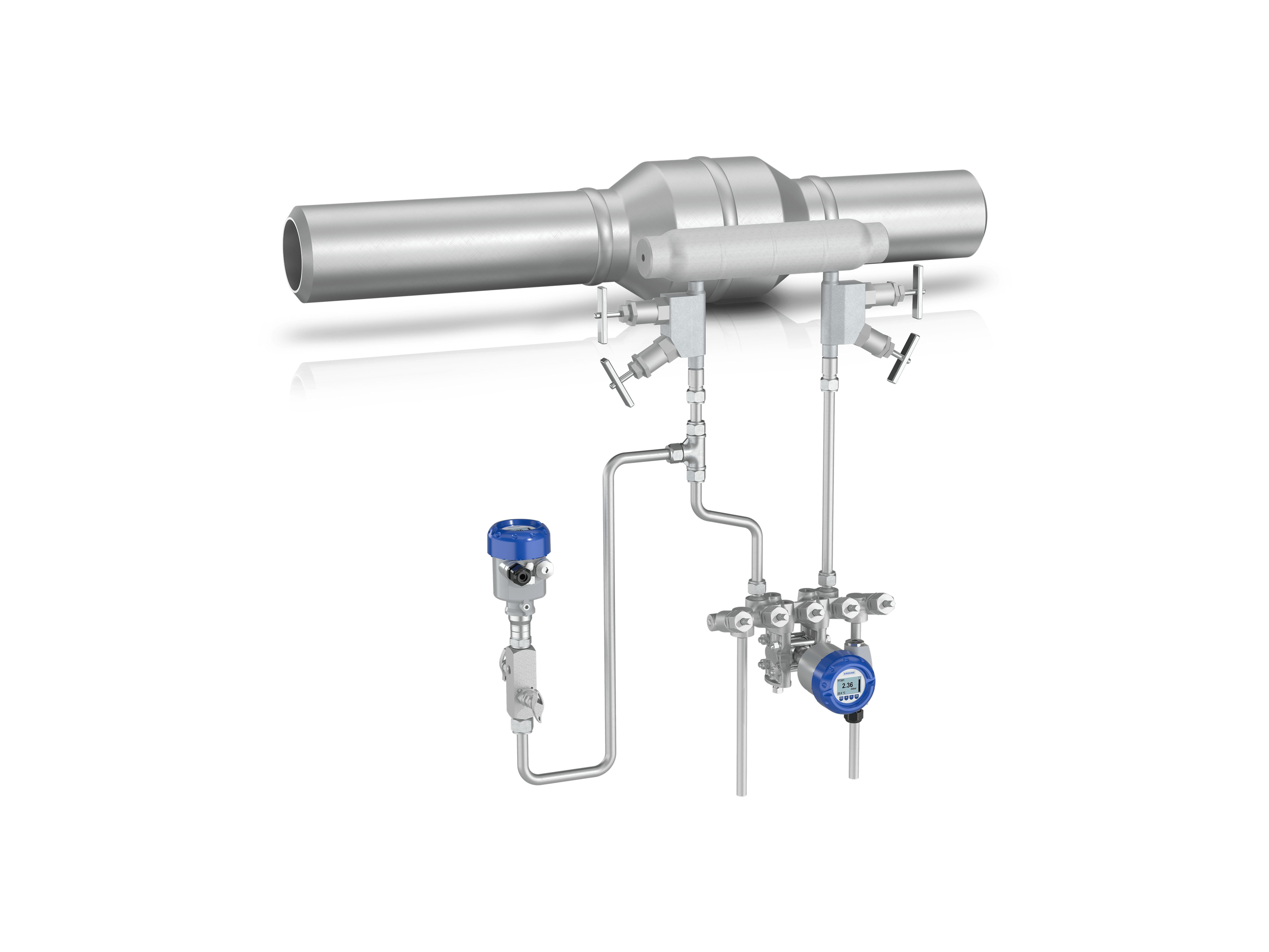 Flow nozzle meter
DP flowmeter for long-term stable flow measurement with reduced pressure loss
Based on ISA 1932, long radius or Venturi nozzle (acc. to ISO 5167-3 or ASME MFC-3M)
Accurate flow measurement at high flow velocities (e.g. feed water, steam, condensate, hydrocarbons, refined products, CO2, LH2)
Manufacturing capability up to 48"; inhouse calibration also for applications with high Reynolds numbers
Complete scope of supply from one source, incl. engineering, documentation, testing, calibration, valves, flow nozzle, process instrumentation, etc.
View product details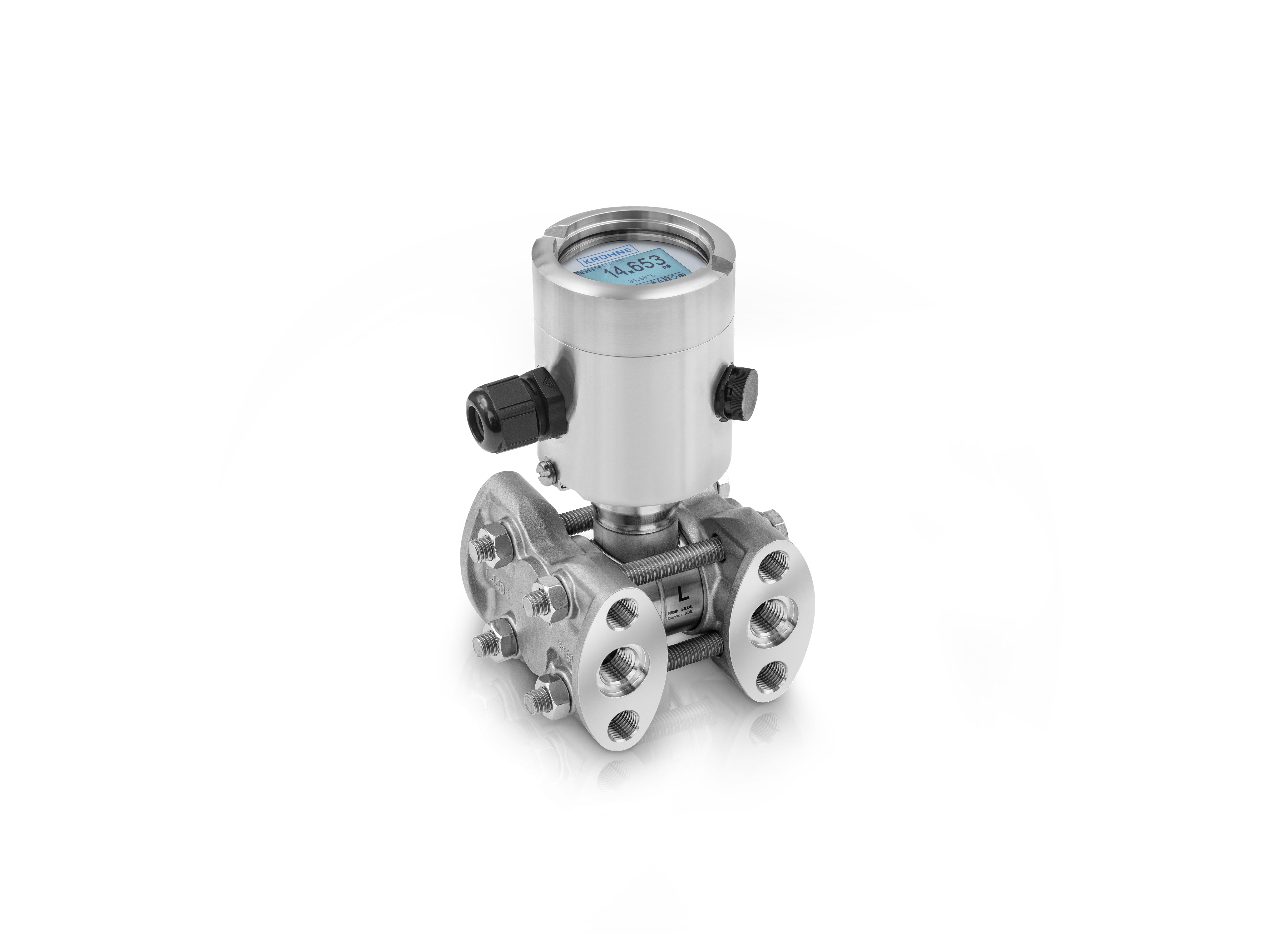 OPTIBAR DP 3050
Differential pressure transmitter for general flow, level and differential pressure applications
The most compact design in its class
Measuring ranges: 100 mbar…16 bar / 1.45…232 psi; Line pressure: up to 160 bar / 2320 psi
Reference accuracy ± 0.1%
2-wire, 4…20 mA/HART®7
View product details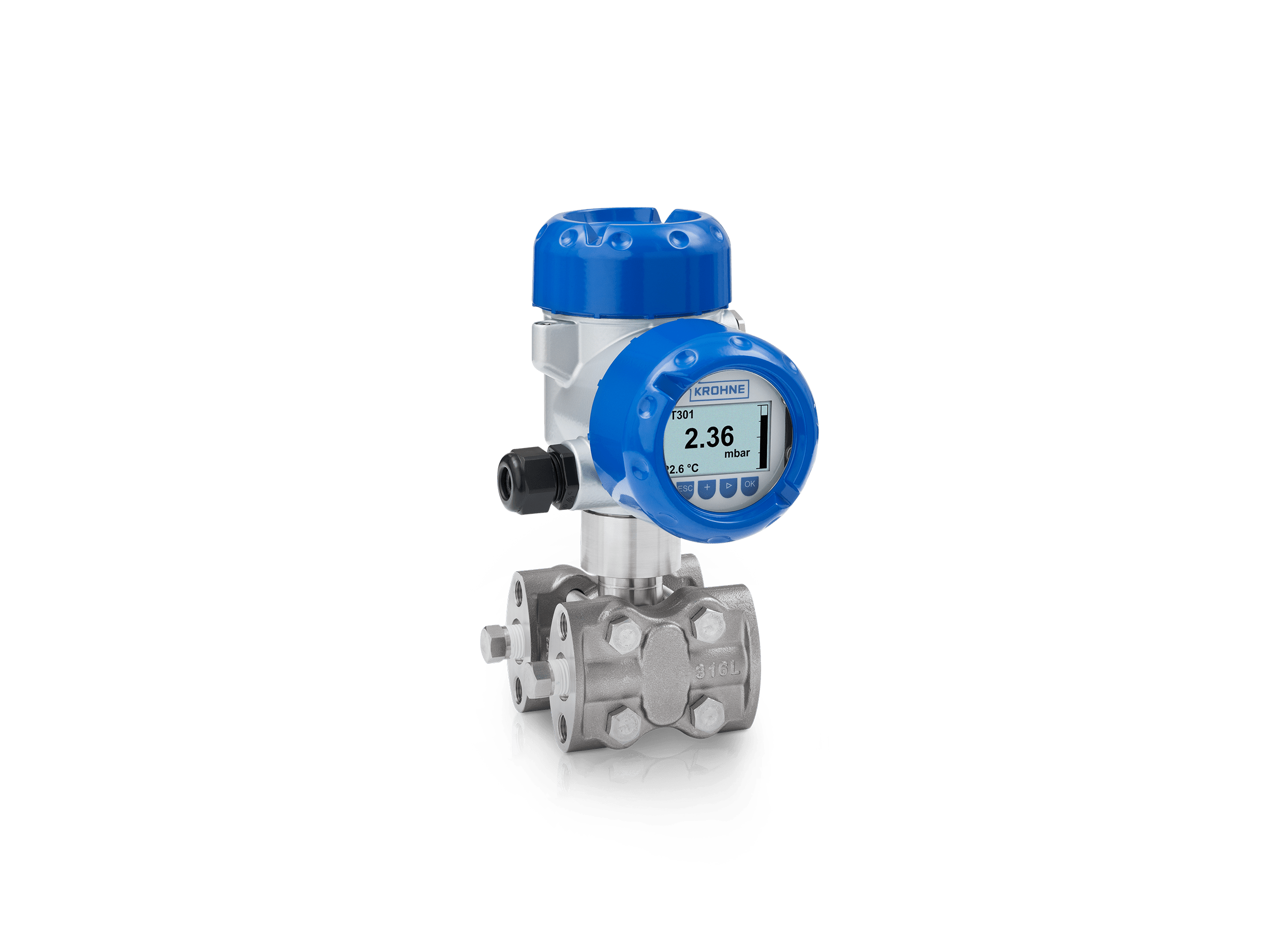 OPTIBAR DP 7060
Differential pressure transmitter for flow, level, differential pressure, density and interface measurements
High performance DP transmitter with integrated line pressure measurement
Measuring range: 30 mbar…16bar / 0.44…232 psi; Line pressure: up to 400 bar / 5800 psi
Reference accuracy of ±0.065%
2-wire, 4…20 mA/HART®, FF, Profibus-PA, Bluetooth®
View product details
Download Center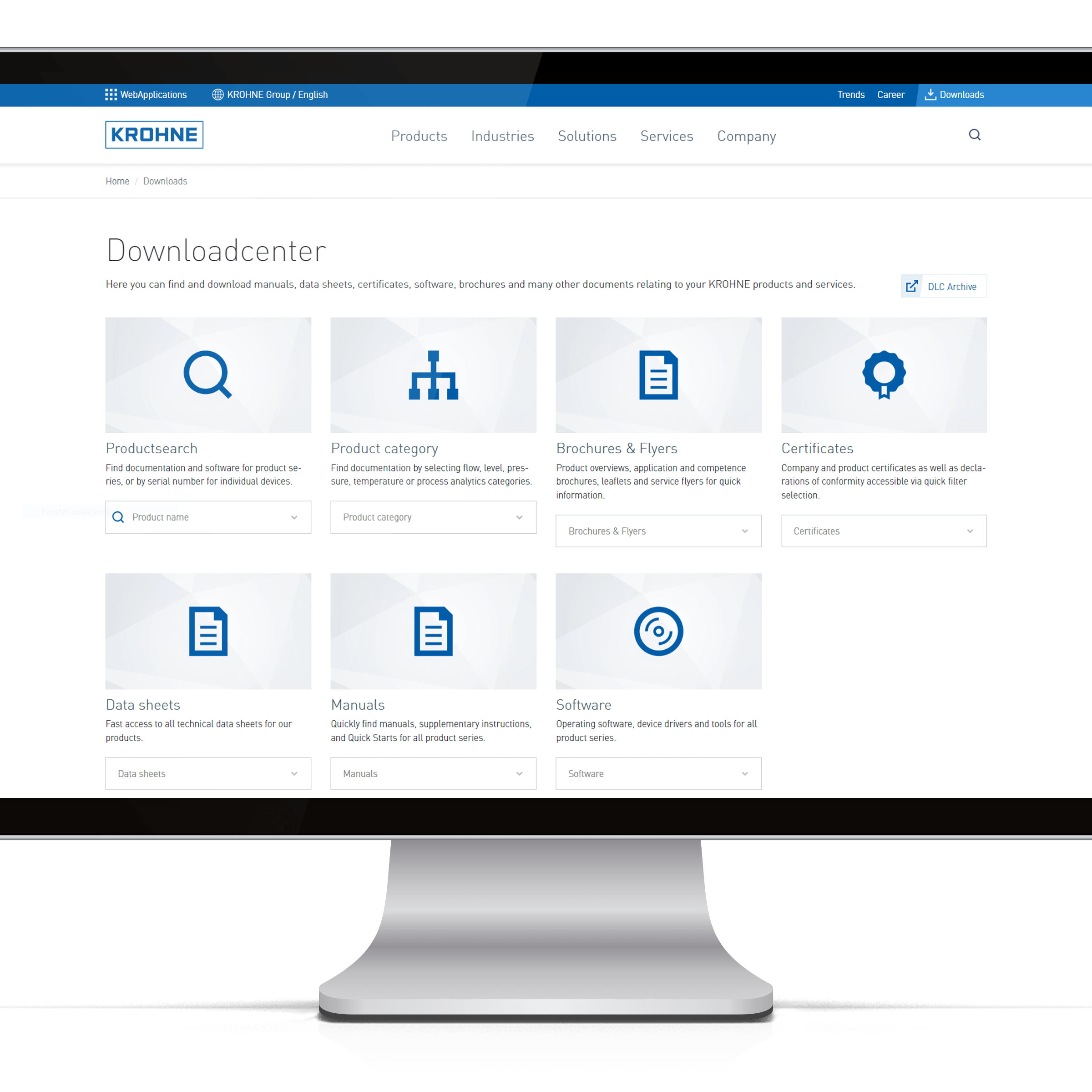 Pressure instruments
Download Center
Technical datasheets and handbooks
Flyers and brochures
Certificates and approvals
Software and driver